Bob Sykes Pecan Pie Recipe | Since 1957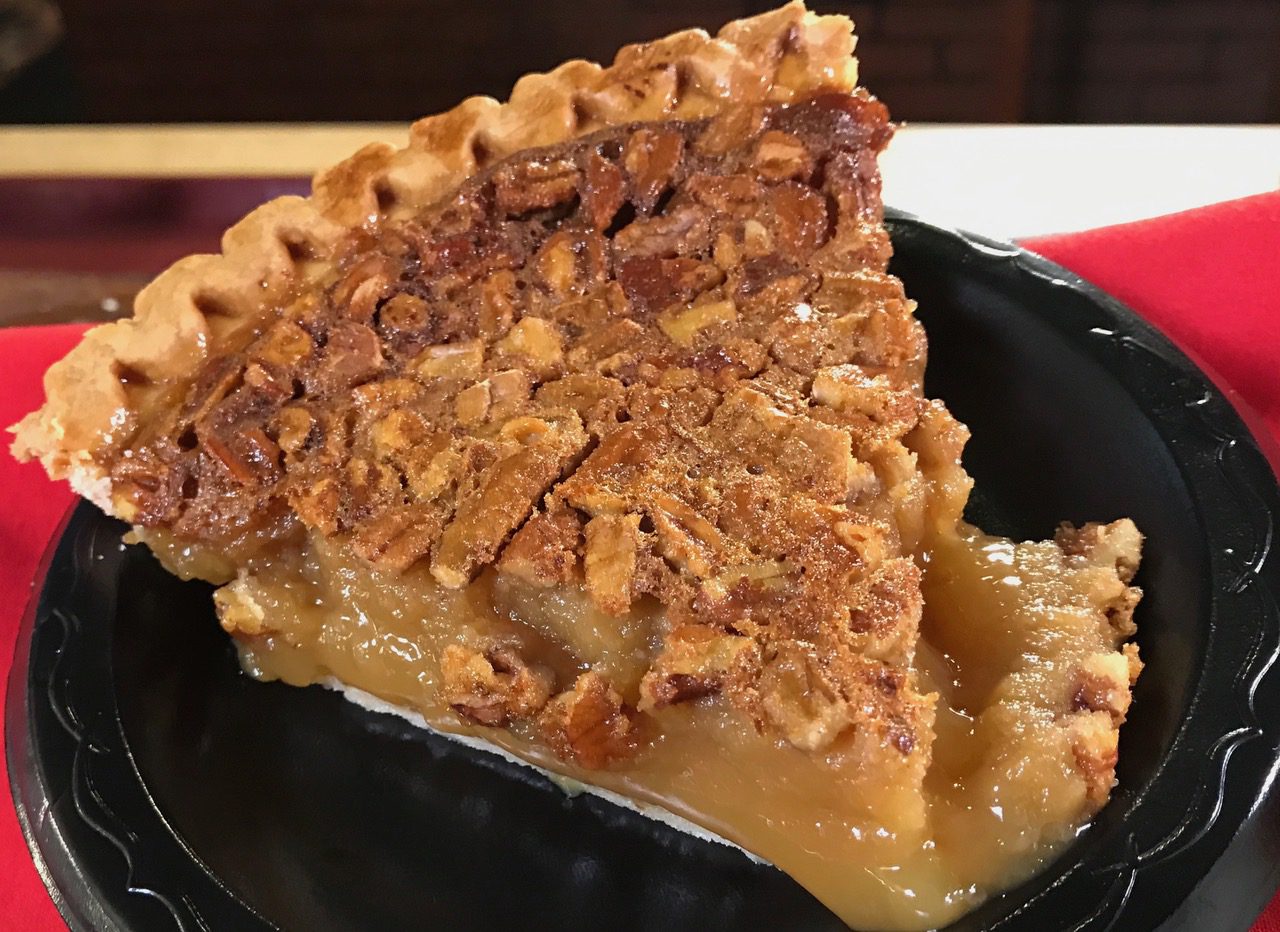 Prepared by Van Sykes
Set aside an unbaked 9" pie crust
Combine 4 TBSP Soften Butter with ¾ cup of firmly packed Light Brown Sugar and cream (or whole milk) and blend until smooth
In a separate bowl, whip 3 whole eggs with a whisk and blend with the butter and sugar
Next, add 1 tbsp cornstarch and 1/8 tsp of salt into the mixture and stir in 2 tsp of vanilla extract
Next, blend in3/4 cup of good quality dark cane sugar
Then, add 1 cup pecan pieces
When all ingredients are thoroughly mixed; pour into the pie crust and bake at 350 degrees for 30 minutes
Then, bake at 300 degrees for 30 more minutes or until the center is firm. Serve warm
The pecan-named by the Indians is a variety of the American hickory nut. Thomas Jefferson raised pecan trees and helped George Washington start them at Mt. Vernon.
It is said that the wife of a corporate executive first produced the pecan mixture in a pie shell.
Recipes were not found in the region until about 65 to 70 years ago. There were molasses pies without pecans.
No one is sure where the combination was first put together but once it did; it spread quickly. By 1940 most southern cookbooks had a pecan pie recipe.
Light corn syrup is syrup seasoned with vanilla flavor and salt.
Dark corn syrup is a combination of molasses, caramel color and flavor salt.