10th Annual Bob Sykes Bbq & Blues Festival
April 27, 2019 Noon-8pm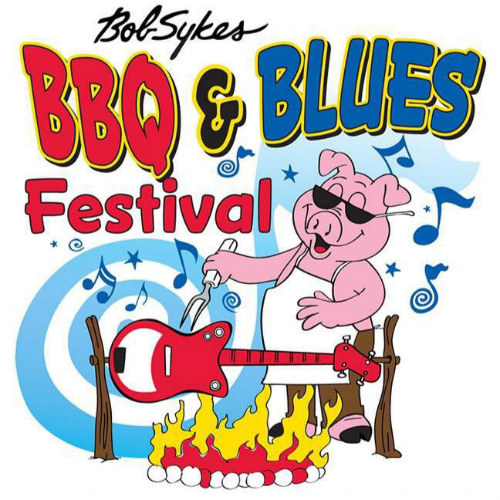 Barbecue and Blues are a great combination, so don't miss out on the 10th Annual Bob Sykes Bar B Q & Blues Festival, April 27, 2019.
GOOD TIMES & GREAT BBQ!
2019 Line-Up To Be Announced
Checkout Last Years Line-Up!
MusicMaker Relief Foundation all Star Band
Becoming a Vendor is a great way to engage face to face with your audience in Bessemer and the Birmingham, Alabama area.
The festival has been chosen for numerous years as one of the top food festivals in Alabama. 
There is something to do for the entire family including a large kids corner with activities and games.
Besides great music, the festival offers a variety of booths including arts and crafts, outdoor exhibits, and a diverse selection of vendors selling tempting offers.
How To Become a Vendor Today?
Fill out the online Vendor form and mail with payment to Bob Sykes Bar B Q Restaurant
Contact elaine.lyda@gmail.com
10th Annual Bob Sykes Bbq & Blues Festival
April 27, 2019
Food and merchandise vendors are accepted on a limited basis. Vendors are selected based on merchandise, product variety, product appropriateness, and space availability. Duplicate vendors will be separated as much as possible, but no one will be relocated if this does not occur. Vendors must send an itemized list of all items in application. Food vendors are expected to comply with all Health Department regulations.
A 10x10 site at the festival for promotional displays and merchandising opportunities, including the right to giveaway premium items, coupons, or product samples. Festival will provide standard electricity. Generators are not allowed unless discussed first with event organizer. Vendor will provide a 10x10 tent, signage, table, chairs, and extension cords.
Proof of Vendor license must be provided before festival. All vendors selling merchandise or food within the City of Bessemer must have a valid business license or obtain a special business license for the duration of the event. Any vendor selling food must provide documentation from the health department before a license will be issued.
10% sales tax will be collected at the conclusion of the festival by a representative of the City of Bessemer. Please take appropriate measure to price your items accordingly.
Food, Merchandise, Arts&Crafts Vendor FEES:     
$200 By April 1st
$250 After April 1st
Please fill out the following applications and return.
Bob Sykes BBQ & Blues Festival Application
Bessemer Business License Application