Cooking Channel-Man Fire Food Visits Bob Sykes Bar B Que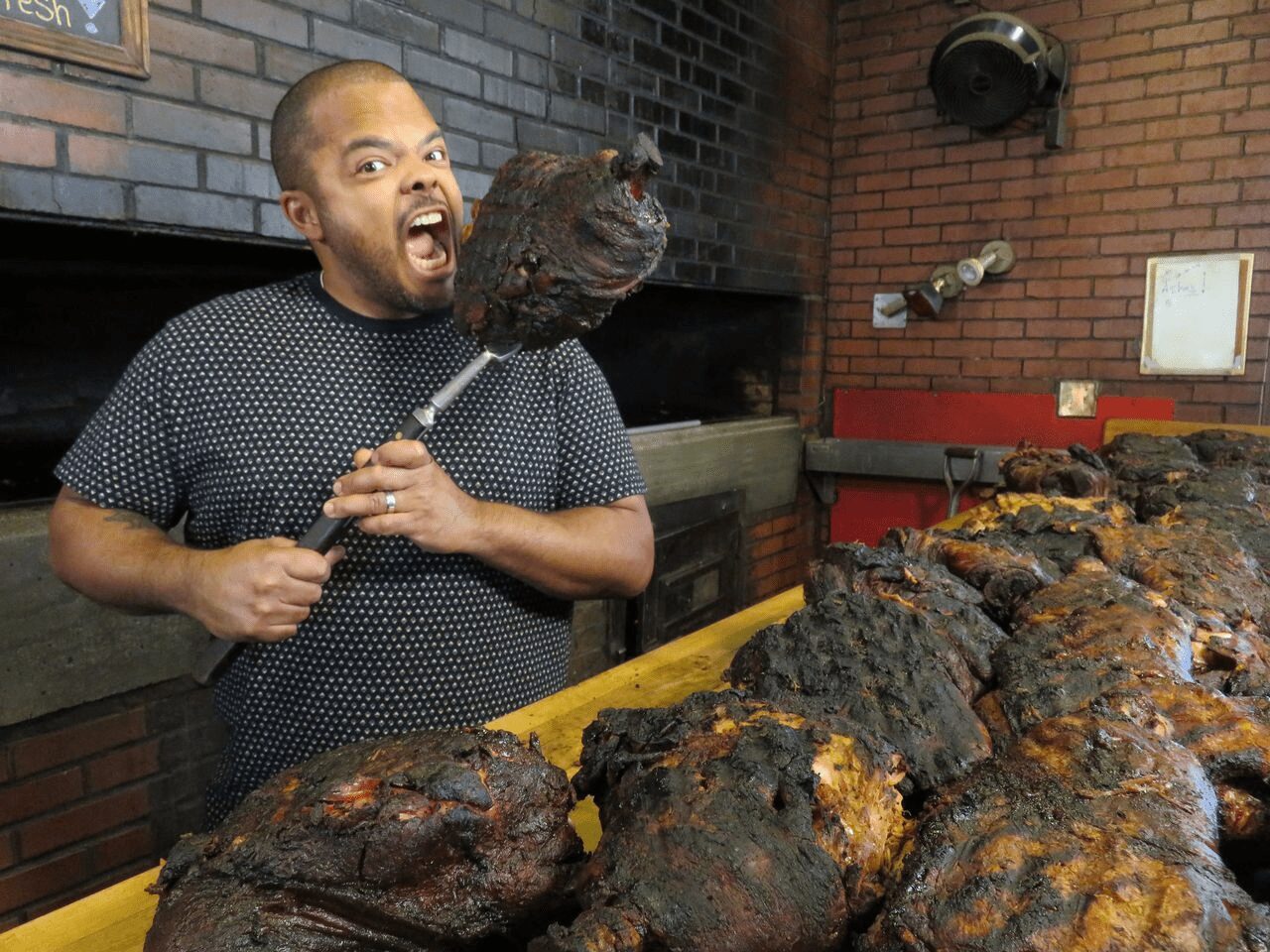 https://www.cookingchanneltv.com/shows/man-fire-food/episodes/southern-sizzle-and-smoke
Chef Roger Mooking from Cooking Channel's Man Fire Food made a pit stop for a little sizzle and a lot of smoke at Bob Sykes Bar B Q in Bessemer, Alabama for classic, open brick-pit barbecue on May 20, 2020. Seasoned pitmaster Van Sykes, who has been stoking coals since he was 8 years old showed the tricks of the trade. Together Van and Roger season 250 pounds of picnic pork with salt and and load it into a 15 foot pit heated with hickory wood. The pork is then sliced, topped with just enough vinegar-based barbecue sauce and sandwiched inside a toasted bun with sliced pickles. Each bite was a mouthful of flaming bold flavors.